Set a Weekly Rhythm to Avoid Burnout
May 15, 2021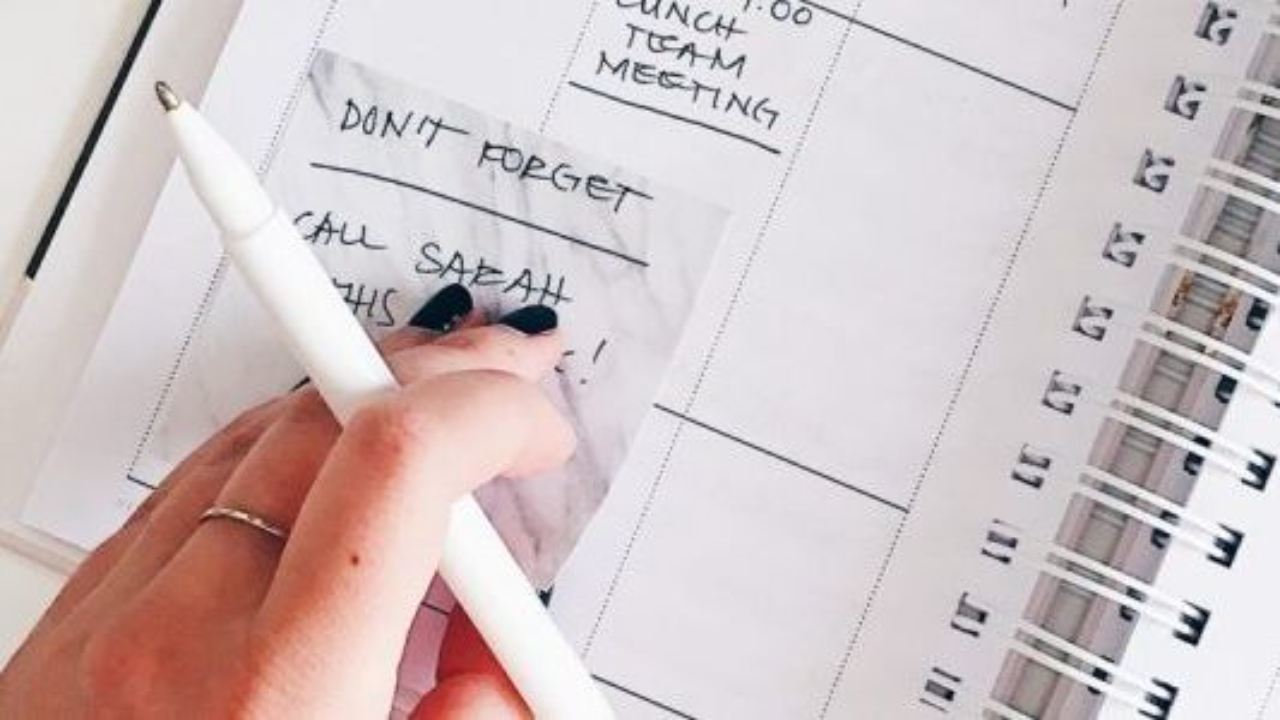 Being able to fly by the seat of your pants is an attribute that spontaneous people love.
Unfortunately, it is also a common cause of stress, chronic fatigue, and burnout. Working without a schedule can place unnecessary stress on entire families, which can easily be avoided without having to lose your love of spontaneity.
Every week has a rhythm. It is generally accepted that Monday is the first day of the week, and the week ends on Sunday. No matter where you begin or end your week, there is a rhythm and cycle that the week follows.
Within that week lies the plans for activities and various expectations that fall on you and your family. Sorting through those activities and expectations and finding a designated day of the week for them can help reduce stress and burnout.
Let's take a look:
Everyone expects certain activities to be on the to-do list. Items like work, school, and sporting events are central to most schedules. There are additional items that impact this list, such as doctor appointments, chores, errands, food shopping and leisure time activities. The key is to set a day aside for certain designated tasks, and do all that you can to maintain the rhythm you have created.
For example, setting a particular day of the week to schedule doctor appointments is something most offices can accommodate. When making non-emergency appointments, ask the clerk for the day of the week you have designated as your "appointment day." Chances are you will have no problems finding an opening.
Now, set a day of the week to finish specific chores and stick to it. Set a day for food shopping, errands, and for misc (those unplanned for things that happen every single week). Before you know it, your schedule may look something like this:
Monday- work/school, errands
Tuesday- work/school, all doctor's appointments, (we have take-away pizza on Tues as it's buy 1 get 1 free!)
Wednesday- work/school, grocery shopping (always make steak for dinner as the boys have matches or training and are starving!)
Thursday- work/school, 30mins cleaning, family tv night (if they sit with me!)
Friday- work/school, get boys to drop their laundry to prep for washing
Saturday- housework, laundry, pay bills, casual dinner night
Sunday- Big walk (!), family dinner, 30mins planning for the week
These are only a few of the items you might have on your list to cover in a week, but by assigning the main tasks to a day of the week, you create for yourself a rhythm that is predictable and manageable. You have thought ahead, realized the honest magnitude of what needs to be done, and decided when to do it. If need be, you can delegate tasks to family members, hire out, or find another helpful resource to make the load easier.
Setting a rhythm for your week can help you avoid burnout by spreading out your week's activities into manageable chunks, as opposed to stumbling through the week trying to make sure everything happens organically.